Rapid COVID-19 Testing Service Review
The survey was set up by the Newham's Black, Asian and Minority Ethnic Disproportionality Test, Trace & Isolate group in partnership with Healthwatch Newham and Newham Public health.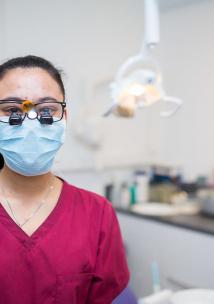 The aim was to capture people's experiences of Newham's Covid-19 Rapid Testing Services to improve our understanding of how the council and partners can increase people's willingness and ability to get tested.
Implications of the Results
Overall results were positive, meaning the test sites met the needs of most pp using the service.
Almost half (47%) of respondents were tested as a requirement/recommended to by work, suggesting workplace policies are an important influence on testing uptake.
The largest group (40%) heard about the sites through the Council website, showing how Council communications are an important source of local info.
Yet only a small proportion heard about sites via local health services or community/faith groups, suggesting that more could be done with partners across the system to communicate with residents.
Test sites Location (32%) was the most cited aspect that could have improved participants' satisfaction of the service. Suggesting that for future services, more opportunities will need to eb identified to provide flexibly and involve communities in determining preferred locations
The research highlighted a disproportionate representation of women, people aged 25-49 and those from a white British background, highlights the ongoing importance of monitoring participation to improve equity of access, that there is more work needed to address inequalities in uptake of services and in community involvement in evaluation & research. 
These are very useful findings to help improve services.
To continually improve this, we can build on learning from test sites, vaccine sites and other services.
The research was presented to the Health and Wellbeing Board In June 2021.