COVID-19: rapid community testing
Around 1 in 3 people who have coronavirus never show any symptoms but that does not mean they are not infectious. Now, you can test for coronavirus regularly if you live or work Newham.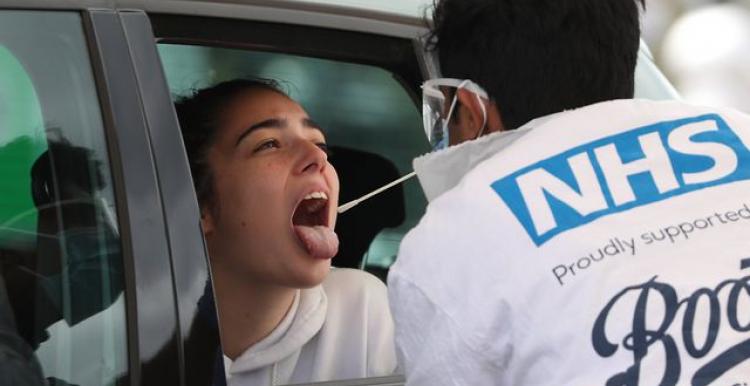 If you are over 18 years old, do not have any COVID-19 symptoms and...
Provide care (paid or unpaid) 
Live with a vulnerable person, such as grandparents or someone with a long-term condition OR
Get out of the house for work
You can now get tested twice a week in Newham cost-free. This will help pick up a COVID-19 infection early and reduce the risk to others. 
You do not have to be a Newham resident to get tested if you work in the borough. 
How does it work?
You book an appointment or walk-in to one of the rapid testing centres in Newham. On the day, staff will give you a bar code, of which you have to register online using your smartphone. You will then walk to the allocated testing bay and use a Lateral Flow Test (LFT) by swabbing your nose and throat for 5 to 10 seconds. The LFT is a rapid test, which provides results within 30 to 40 minutes. You will receive the results via text message and email. 
Lateral flow test self swab - video example
Zoom information sessions delivered by the Newham council:
How to get a COVID-19 test when you have symptoms
Testing when you do not have symptoms of COVID-19
Why are we testing people without symptoms?
Where are the testing sites?
How to book a test
What to do when you arrive at a testing site
Support available to you if you are asked to self-isolate
Tuesday 19 January, 18:30-19:30
Wednesday 20 January, 10:00-11:00
Monday 25 January, 18:00-19:00
Friday 29 January, 14:00-15:00
Tuesday 2 February, 12:30-13:30
Thursday 4 February, 18:30-19:30
Where can I get tested? 
Rapid Covid-19 testing is available at the following sites 7 days a week, from 10am-7pm:
Vicarage Lane Community Centre, Govier Close, E15 4HW
Katherine Road Community Centre, 254 Katherine Road, E7 8PN
Jack Cornwall Community Centre, Jack Cornwall Street, E12 5NN
Jeyes Community Centre, 1 James Close, E13 9BB
Ascot Community Centre, Hermit Road, E16 4PL
Durning Hall Community Centre, Earlham Grove, E7 9AB
How to book an appointment?
You can book a rapid test via the link below. Remember to bring confirmation of your appointment with you when you arrive for your test.
Video explanation of COVID-19 testing for adults with learning disabilities
If you need support with booking your test contact the Newham COVID-19 helpline (Open 9am-7pm, 7 days a week):
020 7473 9711