Community Case Studies 2021
As part of our work here at Healthwatch Newham, we get feedback from residents and often assist with signposting where possible. Below are some case studies of where we have been able to help our residents in 2021.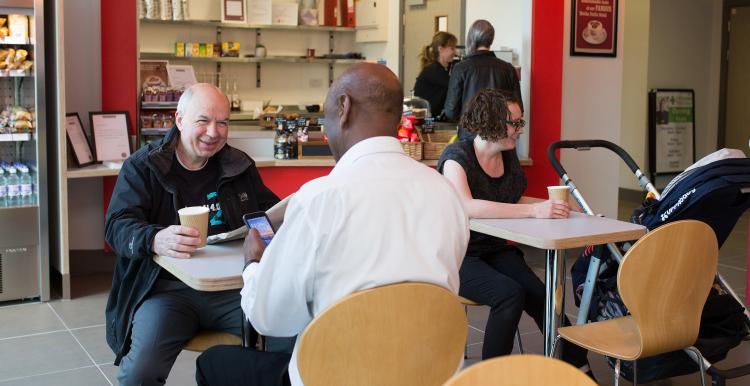 Case Study 1 – Mr A
Mr A is a 23-year-old male who is living in Newham. He reached out to Healthwatch Newham as our details were shared with him through the Citizens Advice Bureau.
Mr A went on to inform the team that he has been having multiple issues with his own personal health including both mental and physical. Mr A felt as though his doctor surgery were not supporting him correctly and explained that it was difficult to reach this GP practice as they have not been answering his phone calls or requests. This was critical as the resident was waiting for referrals to a mental health specialist and an eye clinic.
We responded to the resident and informed him what options which we had available to help him with his queries:
Advocacy Service: We offered the resident the chance to make a formal NHS complaint using our advocacy service
Contact GP practice manager – We also informed Mr A we could directly reach out to the practice manager on his behalf to see if these issues could be resolved
From multiple back and forth emails Healthwatch became concerned for Mr A as he began to explain that he felt as though his health was deteriorating and that this was having detrimental effects upon his mental health. The resident had informed the team that he has had suicidal thoughts and was struggling to cope.
The HWN team agreed that as well as assisting the resident with his query we would also submit a safeguarding concern as we were worried for the patient's safety. Through doing so we made contact with the safeguarding adult's team who reached out to Mr A, and his doctor for a full mental health review.
Healthwatch Newham have liaised with his GP practice manager to push the referrals and ensure the patient receives the treatment he requires, and he is now in the process of submitting a formal complaint with the assistance of our advocate.
Case Study 2 – Mrs B
Mrs B is a cancer patient currently living in Newham, who the Healthwatch Newham team have managed to reach through their safeguarding engagement. Mrs B expressed her concerns regarding her son who is currently a carer for his 80-year-old aunt who's a recovering stroke victim.
Mrs B is concerned for her son's well-being as he works a full time job and is the full time carer for his aunt. He is very overstretched and did not know who to contact for help.
Mrs B expressed that social services and other agencies have not bothered to administer the care that they require for her family. Mrs B was at breaking point as all agencies have abdicated responsibility blaming COVID-19.
Healthwatch Newham have listened to Mrs B's story and assisted her by showing her how to raise a safeguarding concern and signposting her and her family to other services which may be able to help. The Healthwatch Newham team also reached out to contacts they had at Carers First, who informed the team they would be able to assist the family in a number of ways e.g., by creating a care plan. Mrs B was able to share this information with her son in the hopes of assisting his carers situation.
As well as this Mrs B continues to be involved in Healthwatch's work, by being a valued member of the safeguarding task group, where she attends regular meetings where she can tell others about her story in the hopes that through her case practical solutions can be provided by industry professionals who also attend the task groups.
Case Study 3 – Mr C
Healthwatch Newham received feedback from Mr C, who explained that he was extremely worried as his vaccine passport was only displaying one dose of the vaccine, when he had in fact received two.
Mr C informed Healthwatch that he had tried to resolve the issue himself by reaching out to his GP practice, calling 119 and reached out to NHS digital. The patient needed his vaccine passport for important international travel and felt at a loss as he had exhausted all contacts, he was aware of. The patient expressed that he felt his only option around this was to go and receive a 3rd dose, despite the risks this may cause due to taking the vaccines in such close proximity to one another.
Healthwatch Newham were able to contact Mr C's GP practice manager directly and inform them of the situation and the urgency of the case. The GP practice manager informed Healthwatch Newham that they would contact the Central Vaccine Team.
Although the central vaccine team were extremely overloaded by their current workload, the Healthwatch team were able to continue communication with the residents GP practice manager and ensure that the issue was escalated.
Through persistence and continuous emailing back and forth Healthwatch Newham were able to persevere on behalf of the resident and finally have his vaccine passport updated to display the correct information in time for the resident's international travel. Mr C has expressed his thanks to the Healthwatch team for their assistance on this matter.
Case Study 4 – Mr D
Mr D is a male asylum seeker who is currently living in Newham without a permanent address. The resident called Healthwatch Newham and informed the team that he was extremely distressed as he has very high blood pressure and requires crucial medication to maintain his health. Without this medication he is fearful that he may have another heart attack. The resident explained that his medication was running extremely low and that he had tried to register at a local GP practice but had been refused as he does not have a permanent address and therefore does not have proof of address.
In order to help Mr D, the Healthwatch team signposted him to 3 locations close to where he was currently residing where he could receive an emergency same day prescription.
 In addition to this the Healthwatch team contacted the GP practice manager and informed him of the resident's situation and that he was turned away by the reception staff. The practice manager apologised for the miscommunication and explained that all of his team members will be debriefed and informed that needing proof of address is not a necessity when registering at a GP.
Once the resident received his emergency prescription, he was then welcomed back to the initial practice by the practice manager and is now registered as a patient here where he can access primary care and prescriptions.
Contact us
If you need assistance with any of your health and social care needs or would simply like to share your feedback then please do get in touch:
020 3866 2969