Free 12 Weeks Healthy Living Programme - 150Club
FREE 12-week programme encouraging Newham Residents to get healthier, more active and reduce the risk of developing long-term conditions like Type 2 Diabetes and Heart Disease.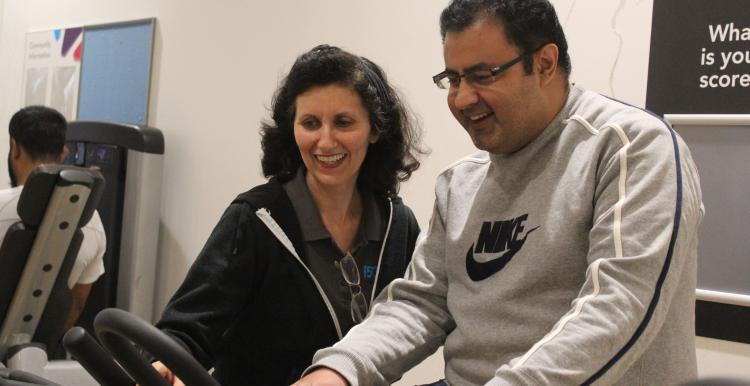 Get Active and Healthy!
The 150Club Community Prescription is in partnership with NHS Newham Clinical Commissioning Group (NCCG) and Newham Council.
Residents of Newham are offered a range of physical activities and support through a lifestyle advisor to help them to complete the programme and combat these issues as well as continue with their improved healthy lifestyle.
What's included in the programme?
One-hour physical activity session per week
One to One support from West Ham United Foundation Lifestyle Advisors
Fun activities such as zumba, supported gym, yoga, walking sports, boxing, zoom classes and more!
Discounted Active Newham membership for those completing the programme
Delivered by leading organisations right on your doorstep!
Who is eligible?
Newham residents aged 18 years old and above with one or more of the following conditions listed below:
Body Mass Index (BMI) of >25 (23 Black/Asian Communities) < 45
Pre-diabetic (Blood glucose value HbA1c 42-47 mmol/mol)
At risk of Cardiovascular Diseases (Q Risk score 10% and greater)
History of Gestational diabetes mellitus (GDM)
To Sign Up 
You can ask your GP to refer you to the programme. If your wish to self-refer, you can do so today! 
Just visit the website and fill in the e-form, link and contact details are listed below:
07850 086 914