The visits are carried out by trained Healthwatch volunteers. The volunteers will speak to service users, staff, relatives and carers, and will observe how the service is delivered, and the general environment in which it takes place.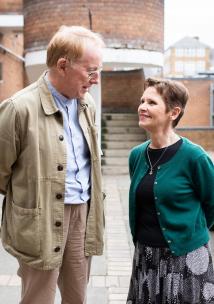 They can be planned visits or unannounced. At the end of the visit a short report is written by the team which ultimately becomes a public document.
The visits are carried out by a small team of trained volunteers who have also been DBS checked.
In Newham we have undertaken visits to care and nursing homes for older people, care homes for people with mental health conditions, hospital wards, sheltered housing units and walk-in centres.
Authorised Representatives are accountable to Healthwatch and at all times will work within the policies and procedures of Community Barnet and Healthwatch Newham.