Our GPs: the shape of services today, and in the future
Our team has conducted extensive research on the experience of GP services across the borough during a one year period (1st September 2015 – 31st August 2016).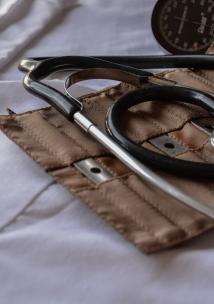 Summary
We acquired qualitative feedback, that is to say, people talking about, or writing down their experiences, from 708 patients across Newham, with all practices represented. We chose this approach, rather than a survey, as by listening to people we get a real sense of what matters to them (not to us), and therefore the trends are reflective of their views, experiences and expectations.
Key findings 
We found that patients are broadly satisfied with the quality of treatment received, with many accounts of 'professional and knowledgeable' doctors and nurses. Patients are also positive about receptionists and practice management, on the whole.

While most patients receive emergency appointments within a reasonable timeframe, it can be problematic booking the appointment, particularly by phone. Those who find that appointments are unavailable often have to the repeat the process the following day(s). Online booking, although widely promoted, offers limited choice.

While triage is clearly necessary, some patients express concern that receptionists may be making 'clinical decisions'.

We have found that some practices can consistently run late. Waiting environments vary in physical condition and layout - some are well considered, others less so.

On medication, patients comment that 'GPs can be too quick to prescribe' with a 'lack of alternative options'.

Repeat prescription systems are convenient for both patient and practice, however the enhanced role of the receptionist may lead to potentially harmful errors.
Excellent experience. I woke up with a serious pain in my knee. I called my GP surgery at 8.30am and secured an appointment for 11.20am the same day.
Recommendations
Staffing and phone capacity should be able to accommodate as many callers as possible during peak times. Online alternatives need to be more effective.

When triaging, even at a basic level, competency needs to be demonstrated.

Patients should be informed of delays, not simply 'left in their chairs'. Also, a pleasant environment will make patients more relaxed, and less anxious.
It is important that patients feel listened to, are respected, and involved in any decisions.
Safe working practices should be clearly demonstrated, with staff fully trained, and adequate safeguards in place to ensure that mistakes will be unlikely.
It is 'completely irresponsible' to have reception staff that think they have completed GP training, and not put-through prescriptions for life-threatening conditions (such as asthma pumps)