Enter and view: folkestone nursing care home
This was an announced Enter and View (E&V) visit undertaken by our team of trained volunteers as part of a programme to look at a range of homes within the London Borough of Newham, to obtain a better idea of the quality of care provided.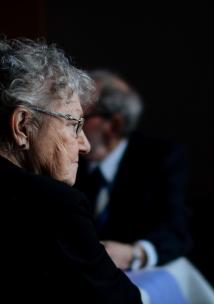 Summary
Folkestone Nursing Home is a 43 bed home for older people with care needs or dementia-care needs. At the time of our visit the home had 39 residents. A number of resident have complex needs arising from physical health problems and dementia. Our team observed the service quality and provided questionnaires for relatives and carers wishing to give us their feedback who may not be there for our visit. The aim of this E&V was to consider how services might be improved and how good practice can be disseminated.
Key findings
There is a calm and stable staff group, lead by a manager who has an open and accessible manner.
The premises are good, but could be improved with relatively small adjustments.
We believe life for residents might be further enriched by a much more varied programme of activities and by consulting with residents who have capacity about outings and what could be arranged for bringing external groups or activities into the home.
people with dementia need activities too.
Based on our visit we recommend the following:
Clarify if residents are given a choice of food or are consulted on the menu. We would like to ask what happens if residents need to use the toilet during their meal or are slow in eating and generally for all residents, how their food is kept warm.
To maximise the quality of life for people with dementia, ensure activities cater for their needs and creative solutions are considered e.g. reminiscence activities or appropriate tasks in the Home.
Whilst commending the provision of a part time activities co-ordinator, we would ask if consideration could be given to making this a full-time position.
Display the feedback and complaints procedure on all the noticeboards, ensuring that less mobile residents can also see these.