Dentist Mystery Shop - Access to emergency care & registration options during Covid-19
We conducted a mystery shopping exercise in November 2020, contacting all dental practices in Newham, to understand whether patients could secure an NHS emergency appointment and whether practices are registering new NHS patients.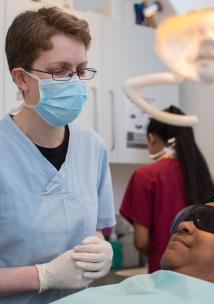 We contacted all 29 dental practices as a mystery caller, presenting an emergency situation, using a semi-structured script to gather feedback.
Key Findings
93% of dental practices in Newham have limited NHS emergency appointment capacity and are not seeing new walk-in patients, of which only 16%  offered a private emergency appointment due to pressures on their services.

Access to the Urgent Dental Care (UDC) also appears to be limited and difficult for some patients how require emergency appointments.

17% of dentist were offering private emergency appointment only.

93% of dental practice said they could not register NHS patients, either, because of Covid-19, backlog, or lack of capacity and resources.

For alternative emergency appointment, 74% of practices suggested patients should contact NHS 111.
Recommendations
There is an urgent need in Newham to review the allocation of NHS emergency appointment, access to Urgent Dental Care hub services and improving capacity to allow for new patients to register.