Our Annual Report 2017 - 2018
Find out more about the ways we're helping to improve people's experiences of health and social care services in our annual report for 2017-2018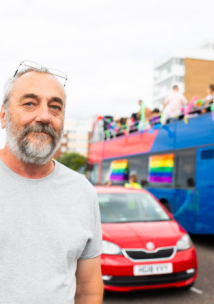 Summary
Read our annual report to find out more about our work between 2017 and 2018.
About us
We were established in 2013 and are part of a national network led by Healthwatch England.  We have a seat on the Newham Health and Wellbeing Board and the Newham Clinical Commissioning Group (CCG) Governing Board.
We are the independent voice for residents of Newham who use health and social care services. Our vision is of a thriving and active community of Newham people who want to influence and contribute to the development and delivery of quality health and social care in the borough. 
Our year in numbers
During the year, we produced 37 reports on a range of health and social care topics.
We conducted 93 mystery shopping visits.
We completed 19 enter and view visits to local GPs, dentists and care homes.
We gathered views from 642 Newham residents.
We helped 103 individuals with their formal NHS complaints