Your dental care during Covid-19
Routine dental care has changed because of COVID-19, with social distancing rules making it difficult and challenging to access services. Here is some information on how you can access dental care during the pandemic.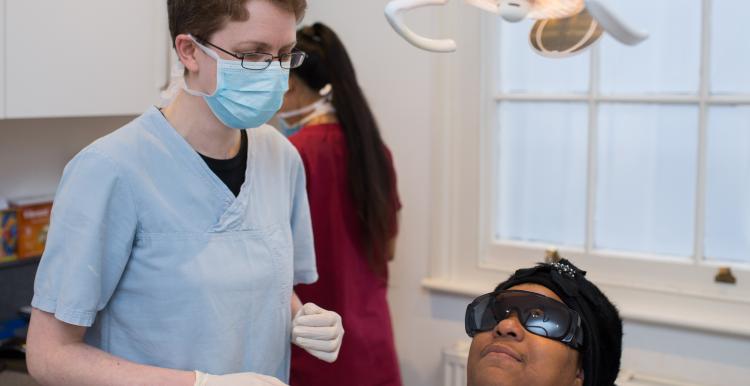 From 8 June dental practice can reopen. Practices will still have to prioritise patients with the most urgent need. This means not all services will be available at dental practices. There may be fewer appointments available.
What should I do if I need a dentist?
Do not visit your dental practice unless you have been told to. This will ensure your practice can continue to keep you and everyone safe. 
To get help you can:
Call a local dentist or send them an email for more information about their services and opening hours.
If you do not have a dentist, or your dentist is closed you can call 111 or visit NHS111 Online. Translation services also available.
If you are deaf or hard of hearing, you can use NHS interpreting service by visiting here .
If I need to see a Dentist out of hours
Do not go to your GP or A&E department.
Call NHS 111 to find about out-of-hours service that is nearer to where you live.
I need urgent dental assistance – what can I do? 
For urgent advice on any oral health issue you can call: 
NHS 111 (open 24 hours a day, 7 days a week) 
Call the dental helpline on 01788 539780 (local rate call in the UK) for free and impartial advice between 9 am – 5 pm, Monday to Friday.
After you contact NHS 111
You will be connected to a dental triage nurse. You will then have to go through a triage assessment process to determine the next step. 

If you meet the criteria for urgent care, they will refer you to a Urgent Dental Hub (UDH). 
Urgent Dental Hubs
This might take place at a location that is different to your dentist, or where you live and would involve you traveling further.
How much will I be charged for this service?
There is no charge for the triage process. If you are given a prescription, it will be subject to the normal prescription charge.

Face-to-face appointments are subject to normal NHS dental charges (from £22.70 for emergency and Band 1 treatment).
From 14 December 2020 NHS dental charges will increase in England. Check for more details.
Depending on your individual circumstances you may not need to pay NHS dental charges. Check to see if you may exempt from NHS dental charges.