We conducted a service review of 29 dental practices across Newham in January 2017 and again in August 2017 to investigate the availability of routine NHS dentist appointments.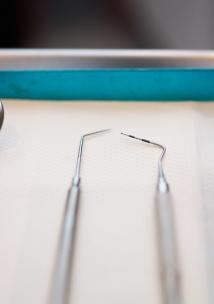 Summary
In 2017, NHS England supplied a list of 29 dental practices contracted to provide NHS dentistry services. We called the dental surgeries to ask a series of questions on the availability of NHS appointments and later visited the premises to find out about access and availability of information.
Key findings
While 86% of practices were taking new NHS patients, a significant proportion (45%) of Newham dentists contracted to provide NHS routine appointments had waiting times between 4 weeks to 3 months. Almost half of practices were not able to provide urgent or emergency treatment.
45% for practices required an NHS number to register new patients. Only 36% did not require any identification to register.
There seems to be an endemic lack of information among practices in relation to availability of appointments at other practices and treatment alternatives, as none of the practices with 2 or more weeks wait were able to refer a patient elsewhere for urgent care. Only 5 referred to the 111 services.
67% of practices referred to the correct NHS pricing, most of whom referred us to the NHS website for further details, with only two practices saying a higher price and a second requiring patients to register first before confirming the price.
We recommend the following to improve the quality of service in dental practices:
Practices should be enabled to provide clear and adequate information to patients on alternatives to access urgent care.
Processes should be improved to ensure that all Newham dentists contracted to provide NHS routine appointments display and can provide fully and clear information on costs and prevention.
Practices should not be asking patients for identification to register or to have treatment.