Public event February 2020
Over 50 people attended our public event on the 6th February 2020 at Canning Town Library, to find out about changes and updates from local services.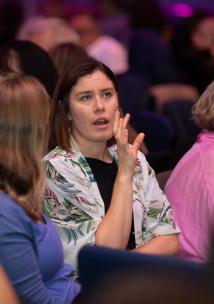 Event summary
Joining us at the event were Debby Madden, Hospital Deputy Chief Executive, and Louise Crosby, Director of Nursing and Governance, who talked about the hospital's discharge process and future plans.  
Ed Lander, Crisis Service Pathway Manager ELFT, and Michael Jones, Senior Commissioning Manager NCCG, also joined us at the event delivering a presentation on the new single point of access for Mental Health referrals.
Finally, Mandy Oliver, Senior Safeguarding Adults Advisor, presented the Newham Safeguarding Adults Board annual report.
It was useful to have representation from different services!
Event feedback
30% said the event was excellent.
59% said our update was voted the most useful part of the event.
100% of attendees stated they learnt something new at the event.