Newham launches COVID-19 vaccine peer support
Newham council wants to support people who have questions or just want a chance to talk about the vaccine in more detail.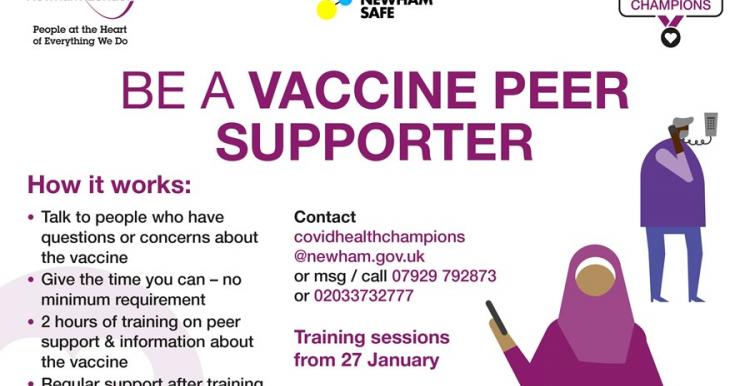 Have a conversation with a Vaccine Peer Supporter
Vaccine Peer Supporters are volunteers from our community who will listen to your questions, concerns and worries. They can also answer basic questions about the vaccine and find out more information if useful.
Vaccine Peer Supporters have all received training and are able to support others in their community.
Vaccine hesitancy
If you, or someone you know, isn't sure about taking the vaccine, has questions or doubts, visit the ELFT Vaccine Hesitancy resource page, for a range of information and links to help you become informed about the science behind the vaccine.