Our team visited the Rainbow Homecare coffee morning on 14 July 2018 to engage with service users to gain feedback on their home care experiences.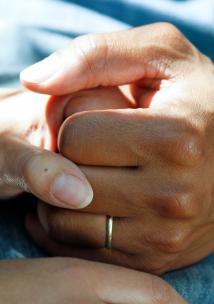 Summary
We spoke to 14 participants. Of these, 11 were residents receiving care and three were caring for a relative. All participants have been receiving the service for more than 6 months. All were receiving domiciliary (home) care from Rainbow Homecare.
Carers that don't speak the same language are a big barrier. They need to speak English or my native language.
Key findings
Many service-users were very positive about the care they received. However, some had requests to be more involved in care plans and some commented that they would like more social gatherings and outings. Overall participants rated the service good and excellent.
6 participants had 3 to 5 support needs and all participants needed support with personal care followed by help preparing meals required by 9. 5 required help with shopping, 5 with cleaning and 4 with getting up and going to bed.
4 of the participants received visits from their care staff once a day, 5 twice a day, 2 three times a day, 3 four times a day.
The majority of participants indicated that the times were suitable.
7 participants felt involved in their care plans, while a further 6 did not.
Recommendations
Rainbow Homecare to review how service-users are involved in their care-plans, including gathering feedback from service-users and put in place more communication and involvement where necessary.

Rainbow Homecare to ask residents about their views on outings and social gatherings, or if this is outside their remit, signpost to or liaise with other community organisations which can provide this.

Rainbow Homecare to support residents through changes and explain and communicate the changes in their support plans, whether these involve changes in charges and/or hours, to ensure service users remain confident in their ability to maintain their independence.