Public event September 2018
Over 60 people attended our event on 20 September 2018 at Stratford Library, to hear the new Mayor talk about her vision.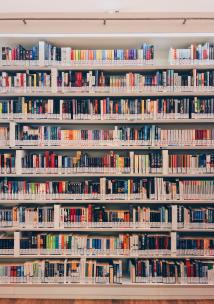 Event summary
Selina, Leonardo and Nazrin from Healthwatch Newham talked about the real changes that residents' feedback had made to health and social care services.
Joining them at the event were Sarah Silverton, Head of Patient Experience at Barts Hospital who talked about their new patient strategy that will help build meaningful partnership with local communities and how pivotal residents' participation is to the project's success.
Paul Binfield and Carole Shackleton from East London Foundation Trust talked about their commitment to people' participation and their plans to better manage complaints and feedback to the trust, confirming they are very keen to continue to involve local residents in designing and giving feedback on community health services.
The discussions were good
Event feedback
16% said the event was excellent and 72% said it was good.
92% of the attendees said they found out new information through the event.
90% said that the Mayor Rokhsana Fiaz's presentation, Healthwatch update and Community Health Services presentation by East London Foundation Trust were the most useful presentations.
16% said they found the Question and Answers (Q&A) session the least useful.